November's content release is available in HeinOnline, and we're excited to announce two new features!
Page Scrolling
Our users asked for it, and our developers have now integrated page scrolling into HeinOnline! From any page view screen, simply use your mouse's scroll wheel to scroll through the document: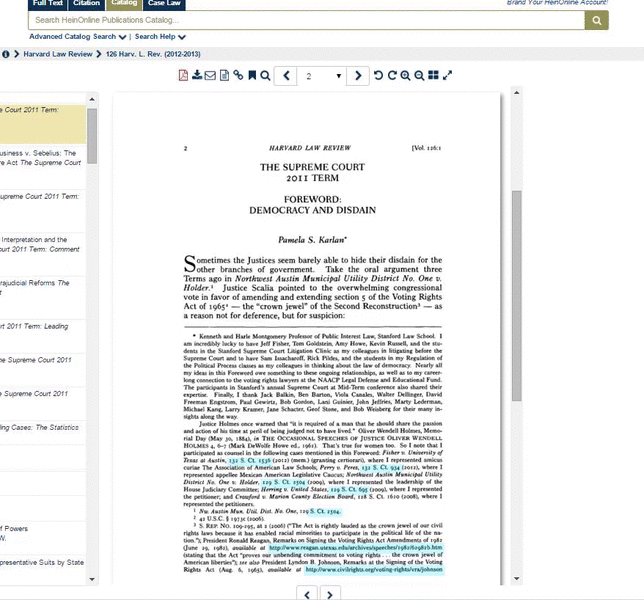 Users can continue to use the arrows both above and below the page image, as well as the keyboard's arrow keys, to page through material in HeinOnline. The highlighted section indicator will move with you as you scroll or page through documents.
New Citation Feature
Click the Cite button located above the Table of Contents to retrieve multiple citation formats for a document:
Users can copy and paste the citation information…